I had told Josiah several weeks back that I wanted to go to an actual pumpkin patch this year to get our pumpkins. Mostly so I could have some fun-ish pictures for scrapbooking purposes. The lesson that I'm not sure why I haven't quite learned yet, is not telling the kids ANYTHING until we are just about to do it. So the kids were pretty excited about the fact that we were going to do this and therefore, I got to listen to the constant "How soon are we leaving?" & "Can we go yet?"
Shortly after 1:00 this afternoon, we all piled into the car. Since we hadn't eaten any lunch yet, we decided to head over to Streets of New York first, to get some pizza. YUM!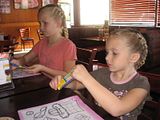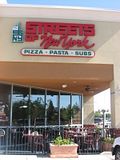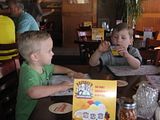 After our tummies were all full we headed down the freeway to
Mother Nature's Farm.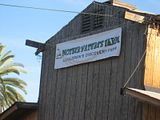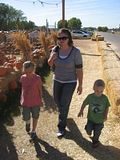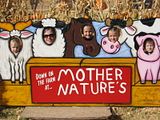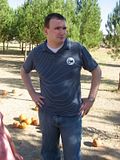 Each of the kids got to pick out a cute little pumpkin to decorate...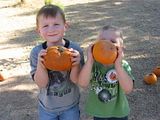 Before Alyssa found "THE PERFECT ONE"....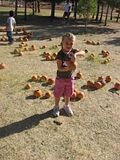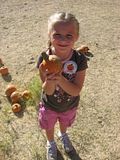 ...she had to go through all the other "perfect" ones first.
(I think there were atleast 5 or 6 of those...)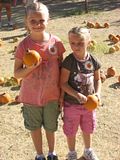 Next up was the decorating table...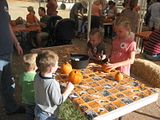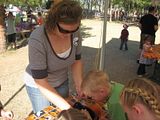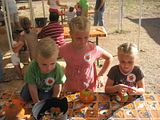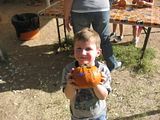 We got to see some ginormous pigs....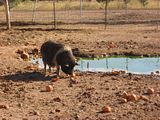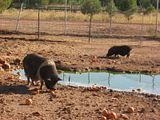 and go on a hayride...

...but first we had to wait for it to arrive...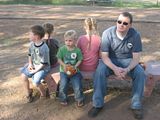 I think the kids enjoyed the ride...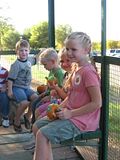 but the scenery left something to be desired...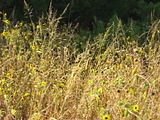 Then they got to run through a hey maze!...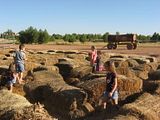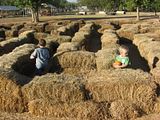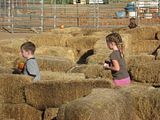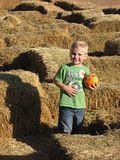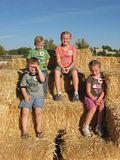 At this point, I think we'd all had enough sun and were ready to head out...
but first we had to go to the "pumpkin patch" to pick out our pumpkin for carving...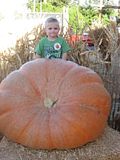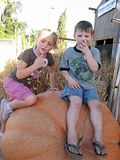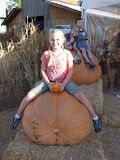 There were many varieties to choose from...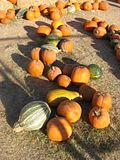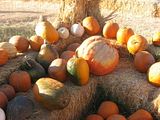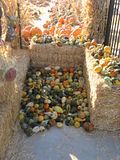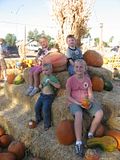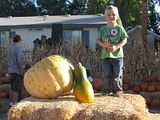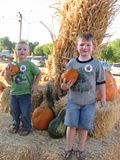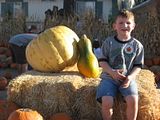 In the end...this was the perfect one for us...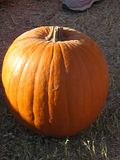 A fun time was had by all!